Uxbridge Karate Club trophy presentations took place after training on Monday 5th July.
Congratulations to both Michael Smith (Machi Tiger Pee Wee) and Spencer Arnold (Senior) trophy winners. Both are worthy holders of the club trophies and I did notice a proud parent in the background!

Congratulations and continued focus and effort on your karate journeys.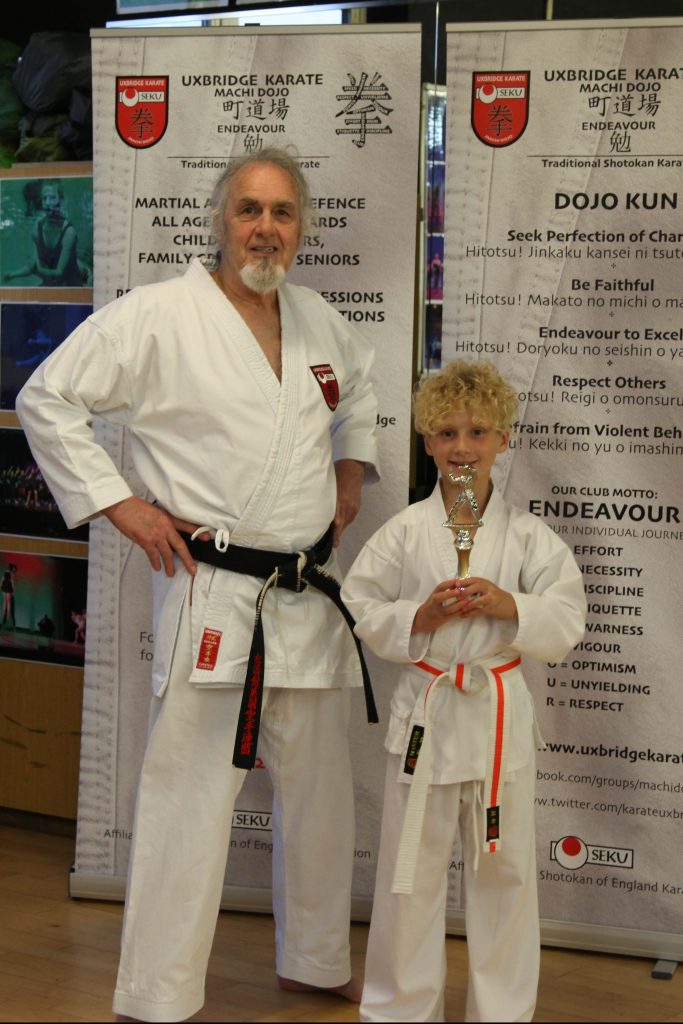 Michael Smith winner of the Uxbridge Karate club Machi Tiger Pee Wee Trophy.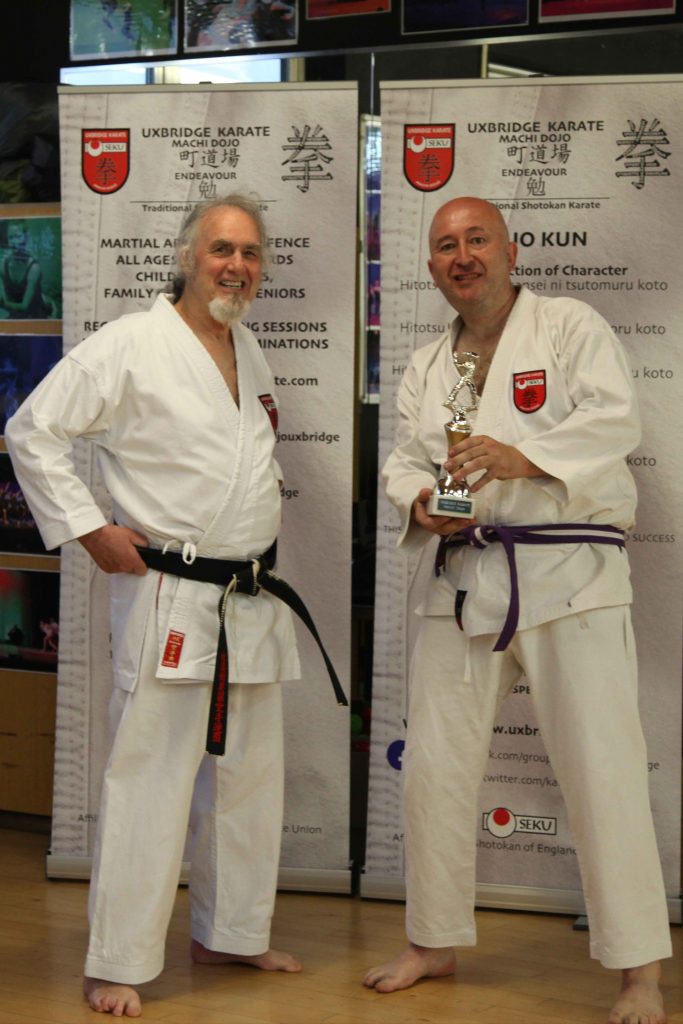 Spencer Arnold winner of the Uxbridge Karate club Senior Trophy
Oss